EPOS Systems for Pubs & Bars
Boost service, increase spend and efficiency, and grow your pub or barbusiness with our flexible and scalable hospitality EPOS system.
Choosing the Best POS System for Your Pub or Bar
With a focus on speed and reliability, our pub and bar Point of Sale systems help you to provide better service to your valuable customers while keeping an eagle eye on sales, security, costs and inventory.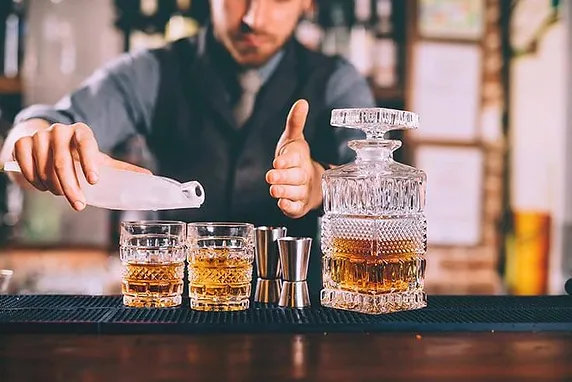 Provide Payment Options
Increase spend by giving your customers the flexibility of quicker, smarter ways to pay for their food and drinks. Payment Options such as DOJO, Merchant Hub, WorldPay, Freedom Pay, Payment Sense, APP Technology integrated with OrderPay, UbarMarket, Preoday, UberEATS, Mobo2Go & Smart Restaurant.
Easily Manage Bar Tabs
To run a tab at the bar just swipe the card, add a name and the tab is ready to go. For events, just set the spend value to add a limit to the tab.  It's then easy for any staff member to add food and drinks, and the funds are secured.  
Add a Customer Facing Advertising Display
Add a customer facing advertising display to your bar or pub management system to promote events and discounts such as happy hour, and increase revenue during quieter times.  We can even program your POS with suggestive selling prompts to avoid lost upsell opportunities.
Maximise Service Efficiency
Use tablets to lower staff costs, improves productivity and increase revenue. Arm your serving staff with tablets and watch their productivity skyrocket! No more delivering orders to different service locations. Just input the order at the table and press send. 
Improve Suggestive Selling
Increase sales through suggestive selling prompts displayed on the device as orders are placed. When integrated with your POS software and stock-countdown feature, staff receive real-time stock level information, so they can seamlessly suggest alternatives when products are shown to be out-of-stock.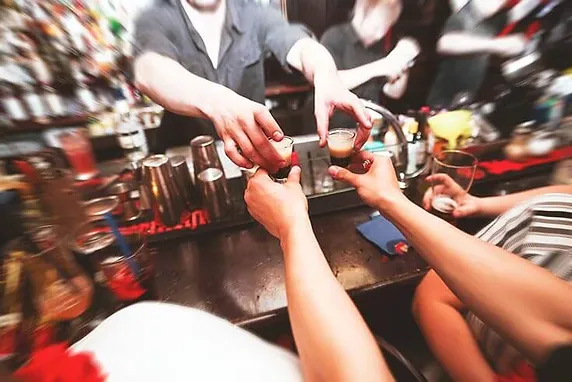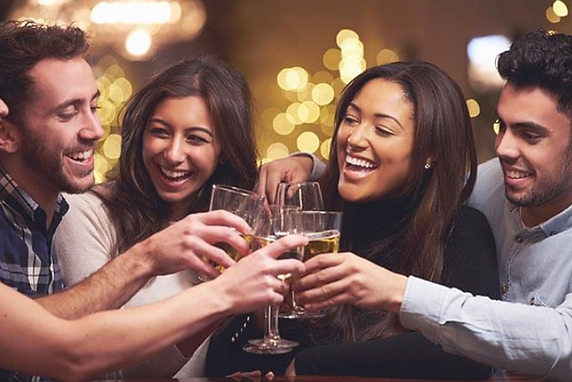 Deepen customer relationships
Keep your bar or pub top-of-mind with our Point of Sale system integrated to a 3rd party membership and loyalty solutions. Easily identify members at your POS via their member swipe card or through a database search.
Simple Sign-Up Process 
Don't lose potential members through a drawn-out sign-up process. Market Manager features a highly efficient way to assign new members to cards making your sign-up process a breeze.
Choose Your Reward Format
Enable the redemption of points or rewards at your POS. As purchases are made and points or rewards redeemed, the 2-way exchange of data updates both membership types and loyalty balances. 
Inventory & Stock Control
Plan & Control Your Inventory
Food and recipe costing through your hospitality POS back-office helps you to identify which items have the highest profit margin, and when to stop selling those with the lowest. Integrate our Stock Management software with MYOB or Xero and decrease admin time, errors and double handling.
Remarkable Reporting Capabilities
Our Stock Management software provides cost and profit information per item and easily integrates with 3rd party systems to closely track your beverage stock. Monitor stock and inventory levels for increased security, and to track the value of goods-on-hand and sold, wastage, leakage, and to know when to reorder.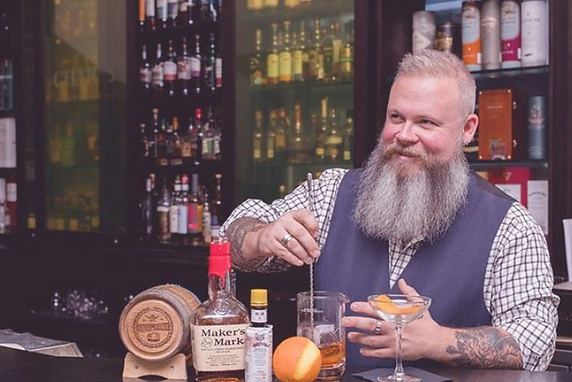 Find out what our customers have to say
"Power EPOS are everything we want in a supplier – their expertise, reliable solutions and ongoing commitment to service excellence is key to us as we re-open sites, handle changes and allows us to concentrate on the customer. We know that if hardware breaks, VAT rates change or we need talk to an expert Power EPOS are always there for us"
"We work with a lot of suppliers and Power EPOS are one of the few contractors who make you feel that they really value your business. Jeremy, our main contact, is an absolute legend. If I send an email about something in the morning, it's done by that night."
"The upgrade went smoothly. The new tills came pre-loaded with our template so the install took less than an hour. It was pretty much 'plug and play'."
"Running this business, there are only two things I can't live without – the coffee machines and the till system. Power EPOS offer a genuinely 24/7 service. I've had them on the phone at midnight. As we are so busy, we recently added two handheld tablets to our system. The difference they have made is immeasurable."
"With Power EPOS, I know there is always someone who knows our business and our system. We only have an 18 week season. We have 150,000 visitors over the season, staff are working fast and in all weathers. So, a responsive service really matters to us. If we have a problem, I know I can trust Heath and Peter to work it out, and fast."
"We have used Power EPOS for the past ten years, just migrated to Version 10 could not be happier with the service and the product. The EPOS Insights app is really ground breaking for us putting all the data we require in front of us without use of other analytics & costs. Their working relationship is far superior to any other system we have used prior, whenever there is an issue there is an an engineer at hand almost immediately to help you navigate or find a solution with the issue, could not recommend more".
"We have been using Power EPOS for the past 9 years, with some of the sites now using version 10. This version is such an improvement with many more possibilities for reporting and analytics. The guys at Power EPOS have been a great support in general but especially if there are any issues with equipment, helping us solve those issues or sending someone out to fix the problem. I would highly recommend these guys to anyone".
"We've been working with Kevin and his team for over 10 years. Having been introduced to him whilst working for a previous company, there wasn't anyone else we'd trust more when we set up on our own. We continually take on board his recommendations, including introducing many new systems to our business from both Power EPOS products and third-party systems that work with Power EPOS."
"Hand Picked Hotels have always found Power EPOS support of the highest level. Their team have helped the integration with Oracle and our preferred payment provider Freedompay seamless across our Estate. Ongoing help with menu changes and daily trading reports via the Insights reporting app, allow management to clearly see live trading positions. I am confident that installing the Power EPOS system could benefit to any Hotel group."
Power EPOS is a market leader in supplying POS and Back Office technology to Hospitality companies, both direct and working with a number of accredited partners. Talk to us about your current suppliers and we will be honest about how we can improve on or complement what they do for you.