EPOS for Franchise & Multi-site
Our franchise EPOS system for large businesses provides complete and instant control over every site, and an integrated tool kit designed to help you drive customers return visits.
Choosing the Best Franchise EPOS for Your Organisation
Save time and control consistency by centralising management of your franchise EPOS and online systems across all sites, or implement individual site management with synchronised reports at head office. 
Q: What is a POS system and why is it important for franchises?
A: A POS system, or Point of Sale system, is a software and hardware solution used to manage sales and transactions. For franchises and multi-site businesses, it streamlines operations to provide consistency across locations, improves efficiency and provides valuable data for better decision-making. 
Q: How can a POS system benefit my franchise business?
A: EPOS systems can have many benefits for your franchise, including automating sales processes, tracking inventory, improving customer service, providing accurate and up-to-date reports, enhancing security and enabling the efficient management of multiple locations. 
Q: What features should I look for in a POS system for my franchise?
A: When choosing a POS system for your franchise, look for features such as multi-location support, inventory management, employee management, sales analytics, integration capabilities, scalability, and franchise-specific functionalities tailored to your industry.
Q: What kind of customer support and maintenance services will I receive?
A: Our support packages are fully customisable to the needs of your business. So whether you need round the clock support or access to assistance at set times, rest assured our team will be able to help with everything from troubleshooting to training. 


How can a POS system help with inventory management for franchises?
A: Our EPOS systems integrate with inventory management to track sales and monitor stock levels in real-time. This gives you insights not only into current inventory and restocking needs, but can also give you insight into best-selling items to help you plan and respond to demand. 
Q: Can an EPOS system help franchises and multi-location businesses with customer loyalty?
 A: Absolutely, numerous EPOS systems designed for franchises and multi-location businesses offer comprehensive features to enhance customer loyalty. These systems enable you to establish loyalty programs, implement loyalty cards or digital rewards, and effectively monitor customer points or purchases across various locations. By incorporating a loyalty module within your EPOS system, you can incentivize frequent visits, provide tailored promotions to loyal customers, and gather valuable data for a deeper understanding of customer preferences and behaviours. Ultimately, this facilitates stronger customer relationships and boosts customer retention rates.
Q: Is your franchise POS system easy to use?
A: Yes, our user-friendly POS systems are easy to implement and upgrade - in some cases, we can even use your existing hardware to get you started. And when it comes to functionality, the intuitive design means you and your staff will be able to quickly get to grips for easy implementation across locations.  
Book Your Franchise EPOS Demo Today
Standardise Operations
Standardise and control operations across all venues from your main site or head office.  Our enterprise point of sale system seamlessly links all sites so that sales, stock and workforce information flows in from each individual site.
Central & Site-level Reporting
Sales and Stock Manager, part of our enterprise EPOS software suite, enables reporting from site-level and head office, monitoring sales (and costs) across sites. Motivate staff to increase sales by setting sales targets or running competitions for your highest-selling staff and sites.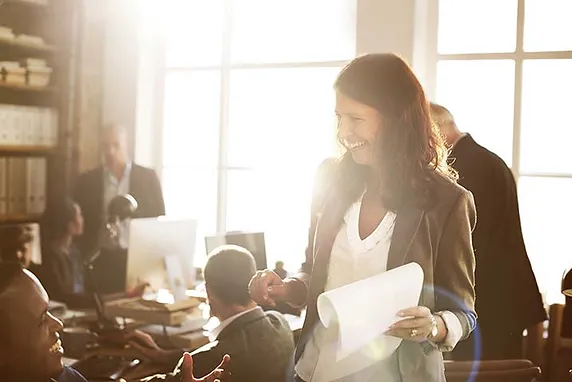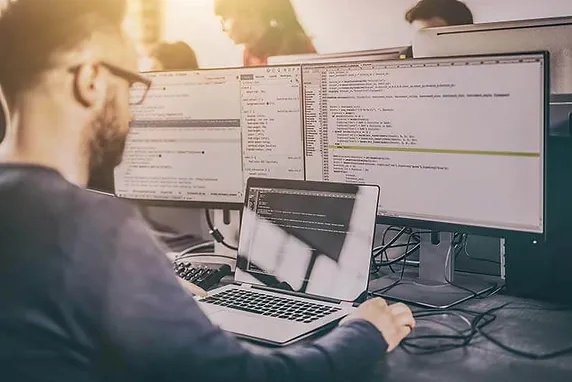 Custom Development
Our franchise multi-site management POS systems are built and developed in-house which means we can provide custom development for larger organisations so that you receive the exact system your organisation needs. 
Flexible & Scalable
That's why we're the Point of Sale and Stock supplier of choice for many franchise operations and multi-site organisations. Our enterprise POS integration compliments, adapts and fits your organisation's needs no matter how specific, and our back office functionality evolves as your organisation grows.
Fast, Scalable & Flexible
Lightning Fast & Feature-rich
Our lightning-fast, feature-rich enterprise EPOS system is perfect for a franchise and multi-site organisations. Make changes at head office and roll them out across all sites in seconds. 
Control Consistency
We provide total flexibility, so you can add sites as your organisation grows and either adapt the system for each site with flexible POS screen layouts, menus, pricing discounts and promos or restrict changes and control consistency from head office.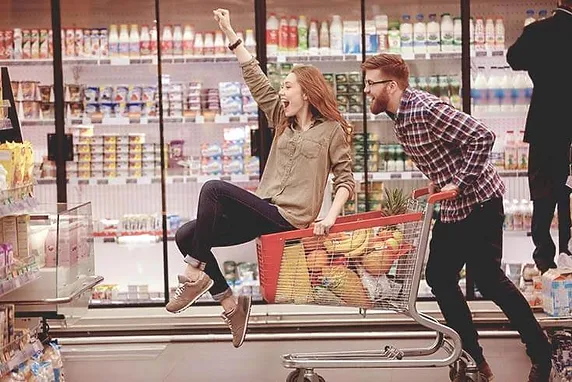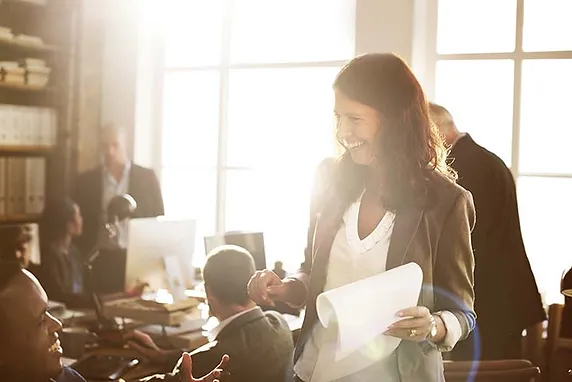 Site & Centralised Reporting
Data-based Decision Making
Make business decisions based on hard data. Our purpose-built Point of Sale software suite provides granular reporting capabilities on every facet of your franchise or multi-site organisation, so you can monitor sales across sites, your workforce and customer insights in real-time or over time, to track progress and forecast future demand. 
Automated, On-demand or Live
Get your data where and when you need it. Automated reports send information to selected stakeholders at regular intervals, pull data as you need it from your back-office or use Power EPOS Insights to access live sales data on the go.
Just What You Need
We can provide a fully Managed POS Service where we manage the system for you or we can provide flexible, scaled support so you only pay for what you need when you need it.
Customised Support
We'll design an enterprise support package, including remote and onsite support, specific to your venue needs.
Training & On-Boarding
Got new staff and need them trained up on your POS system?  No problem. We provide remote and in-house training to make sure staff at your organisation and sites have everything they need to get the most out of your POS system.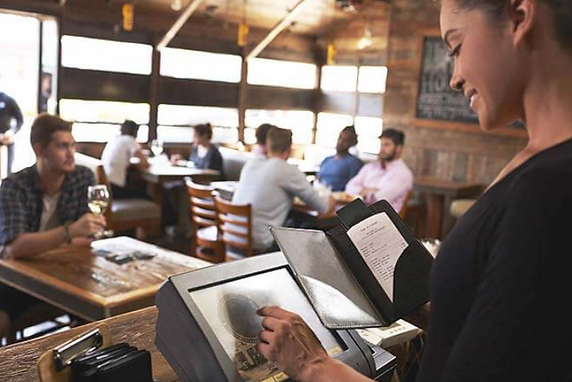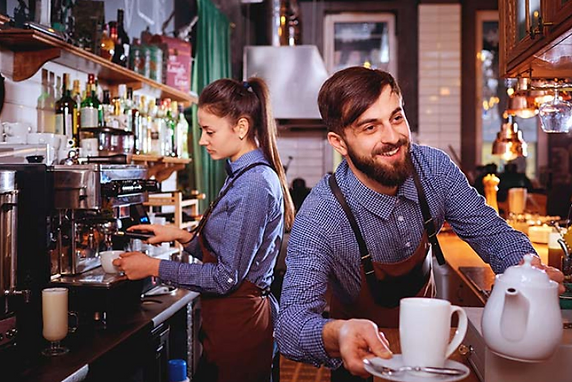 Accounting & Reservations
Streamline Workflows
Our integrations with popular software packages allow information to flow from one area to the next making your organisation more efficient and reducing the possibility of errors. 
Easier Accounting
Our POS automatically syncs with market-leading accounting packages such as Xero and MYOB so that your staff spend less time entering data and more time growing the business.
Rostering & Reservations
Seamlessly integrate with ResDiary, Now Book It or Avenista for bookings and reservations, to get the most out of your enterprise POS system.
Find out what our customers have to say
"Power EPOS are everything we want in a supplier – their expertise, reliable solutions and ongoing commitment to service excellence is key to us as we re-open sites, handle changes and allows us to concentrate on the customer. We know that if hardware breaks, VAT rates change or we need talk to an expert Power EPOS are always there for us"
"We work with a lot of suppliers and Power EPOS are one of the few contractors who make you feel that they really value your business. Jeremy, our main contact, is an absolute legend. If I send an email about something in the morning, it's done by that night."
"The upgrade went smoothly. The new tills came pre-loaded with our template so the install took less than an hour. It was pretty much 'plug and play'."
"Running this business, there are only two things I can't live without – the coffee machines and the till system. Power EPOS offer a genuinely 24/7 service. I've had them on the phone at midnight. As we are so busy, we recently added two handheld tablets to our system. The difference they have made is immeasurable."
"With Power EPOS, I know there is always someone who knows our business and our system. We only have an 18 week season. We have 150,000 visitors over the season, staff are working fast and in all weathers. So, a responsive service really matters to us. If we have a problem, I know I can trust Heath and Peter to work it out, and fast."
"We have used Power EPOS for the past ten years, just migrated to Version 10 could not be happier with the service and the product. The EPOS Insights app is really ground breaking for us putting all the data we require in front of us without use of other analytics & costs. Their working relationship is far superior to any other system we have used prior, whenever there is an issue there is an an engineer at hand almost immediately to help you navigate or find a solution with the issue, could not recommend more".
"We have been using Power EPOS for the past 9 years, with some of the sites now using version 10. This version is such an improvement with many more possibilities for reporting and analytics. The guys at Power EPOS have been a great support in general but especially if there are any issues with equipment, helping us solve those issues or sending someone out to fix the problem. I would highly recommend these guys to anyone".
"We've been working with Kevin and his team for over 10 years. Having been introduced to him whilst working for a previous company, there wasn't anyone else we'd trust more when we set up on our own. We continually take on board his recommendations, including introducing many new systems to our business from both Power EPOS products and third-party systems that work with Power EPOS."
"Hand Picked Hotels have always found Power EPOS support of the highest level. Their team have helped the integration with Oracle and our preferred payment provider Freedompay seamless across our Estate. Ongoing help with menu changes and daily trading reports via the Insights reporting app, allow management to clearly see live trading positions. I am confident that installing the Power EPOS system could benefit to any Hotel group."
Power EPOS is a market leader in supplying POS and Back Office technology to Hospitality companies, both direct and working with a number of accredited partners. Talk to us about your current suppliers and we will be honest about how we can improve on or complement what they do for you.