Handheld Mobile EPOS Devices
Work swiftly and efficiently while on the go with time and money-saving mobile ordering and payment devices.
Choosing the right handheld and mobile EPOS devices for your business
With a range of gadgets to choose from, our mobile devices are revolutionising hospitality and environments.  Ask us how they can increase the speed and accuracy of service, make payments mobile or just set up a simple fixed or handheld Point of Sale instead of a cash register. Our tablets can work offline and automatically sends order when in range/uses the same software as the POS/can be used for stocktaking and can be used for staff to clock in/out.
BYO hardware
You supply your own Windows tablet and we'll load it with our custom POS software suite. 
Inexpensive fixed POS solution
Bench or wall mount your tablet for a low-cost but highly functional handheld POS terminal, POS cashier or ordering solution.
On-the-go mobile ordering
Your Windows tablet can be used as a mobile ordering device delivering orders directly to service areas.
Advanced functionality
Improve your ordering experience by delivering important information, such as out-of-stock items, directly to serving staff. Preload up-sell prompts to increase customer spend and improve awareness of your offerings.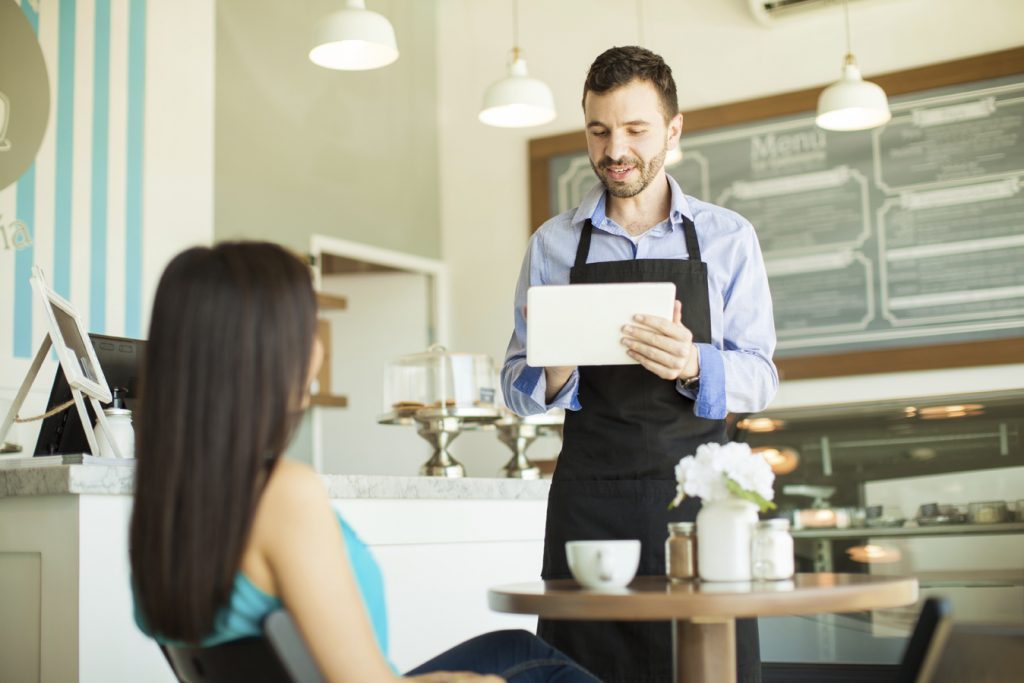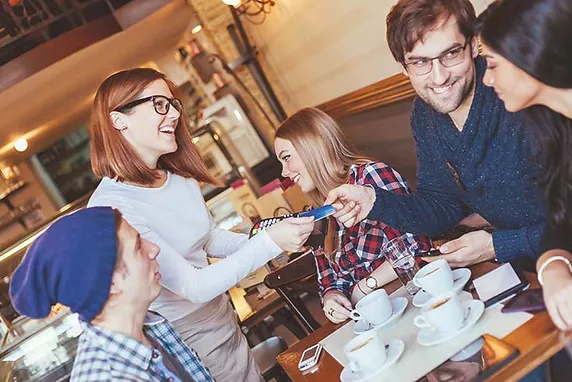 If you want payment at table or away from the fixed Point of Sale this can be achieved on day 1 or as an upgrade.  Many Power users are fully integrated for fully mobile payments.  This can be delivered from within the Power EPOS application or through integration with apps such as OrderPay, Smart Retail, FreedomPay or others.
Find out what our customers have to say
"Power EPOS are everything we want in a supplier – their expertise, reliable solutions and ongoing commitment to service excellence is key to us as we re-open sites, handle changes and allows us to concentrate on the customer. We know that if hardware breaks, VAT rates change or we need talk to an expert Power EPOS are always there for us"
"We work with a lot of suppliers and Power EPOS are one of the few contractors who make you feel that they really value your business. Jeremy, our main contact, is an absolute legend. If I send an email about something in the morning, it's done by that night."
"The upgrade went smoothly. The new tills came pre-loaded with our template so the install took less than an hour. It was pretty much 'plug and play'."
"Running this business, there are only two things I can't live without – the coffee machines and the till system. Power EPOS offer a genuinely 24/7 service. I've had them on the phone at midnight. As we are so busy, we recently added two handheld tablets to our system. The difference they have made is immeasurable."
"With Power EPOS, I know there is always someone who knows our business and our system. We only have an 18 week season. We have 150,000 visitors over the season, staff are working fast and in all weathers. So, a responsive service really matters to us. If we have a problem, I know I can trust Heath and Peter to work it out, and fast."
"We have used Power EPOS for the past ten years, just migrated to Version 10 could not be happier with the service and the product. The EPOS Insights app is really ground breaking for us putting all the data we require in front of us without use of other analytics & costs. Their working relationship is far superior to any other system we have used prior, whenever there is an issue there is an an engineer at hand almost immediately to help you navigate or find a solution with the issue, could not recommend more".
"We have been using Power EPOS for the past 9 years, with some of the sites now using version 10. This version is such an improvement with many more possibilities for reporting and analytics. The guys at Power EPOS have been a great support in general but especially if there are any issues with equipment, helping us solve those issues or sending someone out to fix the problem. I would highly recommend these guys to anyone".
"We've been working with Kevin and his team for over 10 years. Having been introduced to him whilst working for a previous company, there wasn't anyone else we'd trust more when we set up on our own. We continually take on board his recommendations, including introducing many new systems to our business from both Power EPOS products and third-party systems that work with Power EPOS."
"Hand Picked Hotels have always found Power EPOS support of the highest level. Their team have helped the integration with Oracle and our preferred payment provider Freedompay seamless across our Estate. Ongoing help with menu changes and daily trading reports via the Insights reporting app, allow management to clearly see live trading positions. I am confident that installing the Power EPOS system could benefit to any Hotel group."
Power EPOS is a market leader in supplying POS and Back Office technology to Hospitality companies, both direct and working with a number of accredited partners. Talk to us about your current suppliers and we will be honest about how we can improve on or complement what they do for you.