Cafe & Coffee Shop POS Systems
Our scalable café hospitality EPOS system supports cost reduction, increased customer spend, improved service and more.
Choosing the Best EPOS System for Your Café
With a focus on speed and reliability, our café POS helps you to provide better service to your valuable customers while keeping an eagle-eye on sales, costs and stock.
Coffee Shop POS System FAQs
Q: Why should I use EPOS in a cafe?
A: An EPOS (Electronic Point of Sale) system in your cafe can bring numerous benefits. It streamlines and automates various processes such as order-taking, payment handling, and inventory management, maximising efficiency and minimising human error. With our coffee shop POS system, you can enhance customer service, improve staff productivity, gain valuable insights into your business performance and create a seamless coffee shop experience for your customers. 
Q: What features should I look for in a cafe EPOS system?
A: When choosing a cafe or coffee shop POS system, you should look for features designed to aid you whilst improving customer experience. These may include: 
Intuitive order management 

Customisable menu and flexible pricing options

Table management 

Split billing 

Integration with payment gateways 

Inventory management

Employee tracking and scheduling

Comprehensive reporting and analytics 

Loyalty programme integration 

Compatibility with online ordering platforms or delivery services 
Prioritise features that align with your specific cafe's needs and will help streamline your operations effectively.
Q: Can my EPOS system help me manage inventory in my cafe?
A: Yes, our cafe EPOS system can assist you in managing inventory efficiently. It can track stock levels, monitor ingredient usage, generate alerts for low stock, and automatically update inventory records as items are sold. By having real-time visibility into your inventory, you can optimise stock control, reduce wastage, and ensure you always have the necessary ingredients on hand, avoiding both shortages and excesses.
Q: Can I customise the menu and pricing on my cafe EPOS system?
A: Absolutely! With our EPOS system you can easily customise your menu and pricing. You can also create and edit menu items, add descriptions and images, assign different prices for variations (e.g., sizes, add-ons), set up discounts or promotions, and even schedule menu changes based on time of day or specific events. This flexibility enables you to adapt your menu offerings and pricing strategies to suit your cafe's unique requirements.
Q: Can my EPOS system help with customer loyalty?
A: Yes, our cafe EPOS systems offer built-in customer loyalty features. You can set up loyalty programs, issue loyalty cards or digital rewards, and track customer points or purchases. With a loyalty module integrated into your EPOS, you can incentivise repeat visits, offer personalised promotions to loyal customers, and gather valuable data to better understand customer preferences and behaviour, ultimately fostering stronger customer relationships and increasing customer retention.
Q: Can my cafe EPOS system provide analytics and insights?
A: Absolutely! EPOS systems are designed to provide comprehensive analytics and insights into your business performance. It can generate reports on sales, revenue, popular menu items, peak hours, staff productivity, and more. By analysing these data, you can identify trends, make data-driven decisions, identify areas for improvement, and refine your overall cafe strategy for enhanced profitability and customer satisfaction.
Q: I want to add more locations and/or expand my cafe in the future: is my cafe EPOS system scalable?
A: Yes, scalability is an important consideration for any EPOS system. A scalable system allows you to easily add new locations and expand your business operations without major disruptions. Our solutions offer centralised management, allowing you to monitor and control multiple locations from a single interface. Ensure that the system can accommodate additional hardware, users, and transaction volumes as your cafe grows, providing a seamless experience across all branches.
Book Your Cafe EPOS Demo Today
By processing payments quicker and providing intuitive, simple-to-use touchscreen cafe EPOS terminals, we help you to reduce labour costs while at the same time providing faster, more attentive service to your valued customers.
Advanced Table Management
Our restaurant management system allows for superior table service through popular table management functions such as colour-coded table status view and multiple split-billing options. 
Integrate with Online Booking System
Our 2-way integration to Res Diary and Avenista continuously syncs integration continuously sync's online reservations with your POS allowing your team to optimise table availability and increase revenue.
More integrations will be available very soon – tell us what you are using.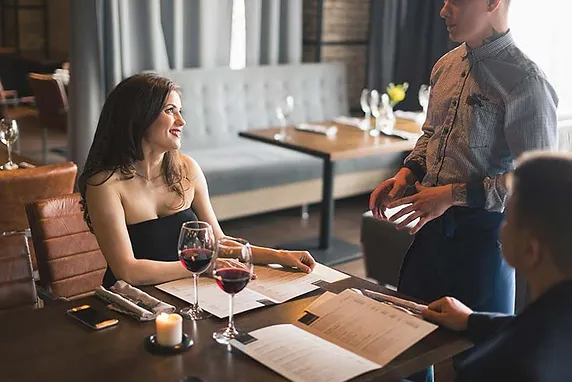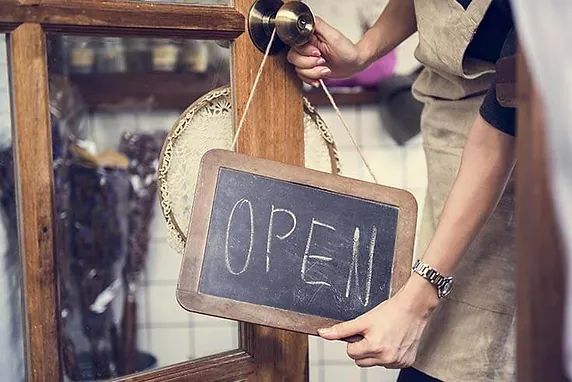 Complete System Redundancy
Our systems are built to keep you operational.  We call it 'complete system redundancy' which means that our systems are not internet or server-reliant. If your internet or servers go down, your EPOS system will continue to operate normally. 
​Best Quality POS Hardware
We know that hospitality environments can be hard on hardware which is why, when we build your Point of Sale system, we only use the best Point of Sale hardware from brands such as PartnerTech and Epson. We'll always provide you with durable, long-life hardware built to withstand harsh operating environments.
Streamline Your Kitchen & Prep Areas
Our KDS System Integration is founded on the "Best of Breed" and Award Winning QSR Automations Kitchen Video System, which has thousands of Installations World Wide in the likes of Cruise Ships, Top Hotels, Celebrity Restaurants, etc to name a few, it simplifies kitchen operations, improves communication and speed of ser­vice, coupled with product cook times it streamlines kitchen & pass operations completely.
​Inbuilt EPOS Reporting
Our KVD's have inbuilt software allowing you to report on productivity, timing and stock moving through your kitchen at any time – allowing you to accurately report on wait times via colour-coded alerts.
Go Paperless
Move to a paperless working environment to reduce errors – no more lost dockets! For improved table service while orders appear on the KVD screen the second they are sent from anywhere in your venue.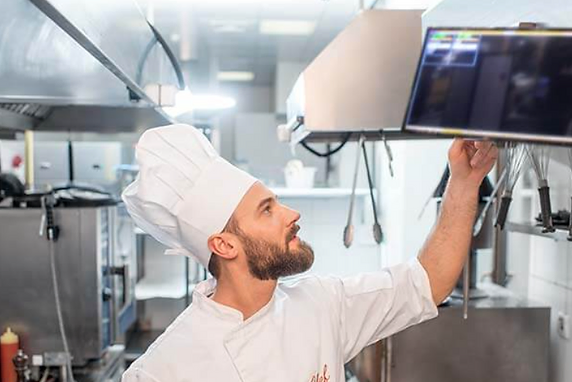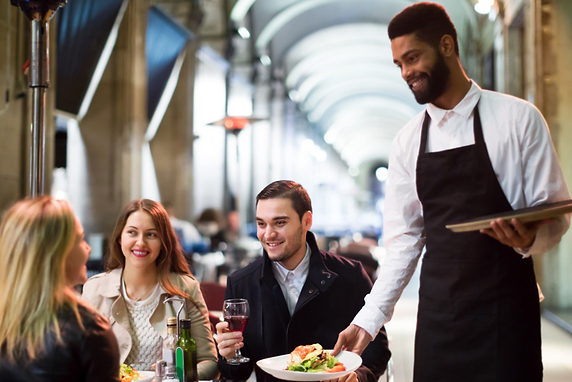 Stay Informed with Table Status
Turn-over tables quicker while providing exceptional service with our café and restaurant POS solution. Colour-coded table layouts enable you to quickly identify the status of every table.  Locate open tables, identify when customers are waiting on orders, check on inactive tables, and know when to expect payment.
Utilise Multiple Operating Modes
Operating modes allow for flexibility to run multiple styles of service through your venue or Point of Sale system.  Bar, Table, Tab, Takeaway and Delivery modes each provide different functions and you can seamlessly move from mode-to-mode if, for example, a customer moves to a table after having a drink at the bar. Then report on revenue centres separately.
POS Flash Reports
Gain greater control of your business through our powerful café and restaurant management software. Generate Flash reports from your coffee shop POS terminal at any time for valuable, up-to-the-minute reporting on staff costs and unfinalised bills as well as sales made through different revenue centres such as bar and table.
Powerful Back-office Suite
Our Point of Sale back-office software provides granular reporting, allowing you to capitalise on sales trends, monitor sales by staff member, time, date, table and product. To view your data, choose from dashboards, flash reports at POS, spreadsheets, static reports and timed reports. Schedule automated reports to effortlessly keep stakeholders informed.
Automated, On-demand or Live
Get your data where and when you need it.  Automated reports send information to selected stakeholders at regular intervals, pull data as you need it from your back-office or use Power EPOS Insights to access live sales data on the go.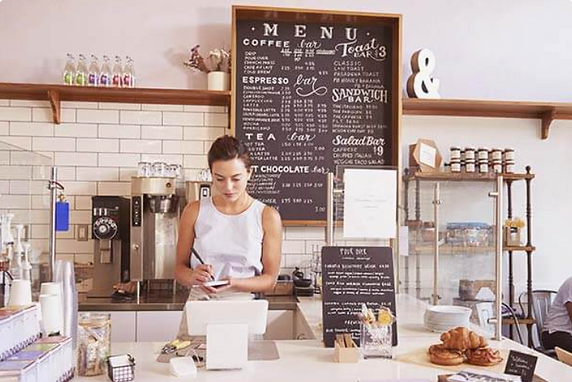 Find out what our customers have to say
"Power EPOS are everything we want in a supplier – their expertise, reliable solutions and ongoing commitment to service excellence is key to us as we re-open sites, handle changes and allows us to concentrate on the customer. We know that if hardware breaks, VAT rates change or we need talk to an expert Power EPOS are always there for us"
"We work with a lot of suppliers and Power EPOS are one of the few contractors who make you feel that they really value your business. Jeremy, our main contact, is an absolute legend. If I send an email about something in the morning, it's done by that night."
"The upgrade went smoothly. The new tills came pre-loaded with our template so the install took less than an hour. It was pretty much 'plug and play'."
"Running this business, there are only two things I can't live without – the coffee machines and the till system. Power EPOS offer a genuinely 24/7 service. I've had them on the phone at midnight. As we are so busy, we recently added two handheld tablets to our system. The difference they have made is immeasurable."
"With Power EPOS, I know there is always someone who knows our business and our system. We only have an 18 week season. We have 150,000 visitors over the season, staff are working fast and in all weathers. So, a responsive service really matters to us. If we have a problem, I know I can trust Heath and Peter to work it out, and fast."
"We have used Power EPOS for the past ten years, just migrated to Version 10 could not be happier with the service and the product. The EPOS Insights app is really ground breaking for us putting all the data we require in front of us without use of other analytics & costs. Their working relationship is far superior to any other system we have used prior, whenever there is an issue there is an an engineer at hand almost immediately to help you navigate or find a solution with the issue, could not recommend more".
"We have been using Power EPOS for the past 9 years, with some of the sites now using version 10. This version is such an improvement with many more possibilities for reporting and analytics. The guys at Power EPOS have been a great support in general but especially if there are any issues with equipment, helping us solve those issues or sending someone out to fix the problem. I would highly recommend these guys to anyone".
"We've been working with Kevin and his team for over 10 years. Having been introduced to him whilst working for a previous company, there wasn't anyone else we'd trust more when we set up on our own. We continually take on board his recommendations, including introducing many new systems to our business from both Power EPOS products and third-party systems that work with Power EPOS."
"Hand Picked Hotels have always found Power EPOS support of the highest level. Their team have helped the integration with Oracle and our preferred payment provider Freedompay seamless across our Estate. Ongoing help with menu changes and daily trading reports via the Insights reporting app, allow management to clearly see live trading positions. I am confident that installing the Power EPOS system could benefit to any Hotel group."
Power EPOS is a market leader in supplying POS and Back Office technology to Hospitality companies, both direct and working with a number of accredited partners. Talk to us about your current suppliers and we will be honest about how we can improve on or complement what they do for you.